Version 1
Server Veoh
Version 2
Server NowVideo
Vote
(Total
0
Votes )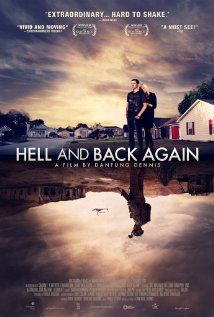 Movies:
Hell And Back Again
Director:
Danfung Dennis
Cast:
Nathan Harris, Ashley Harris, The Marines of Echo Company
Production Co:
Roast Beef Productions, Thought Engine Media Group
Genres:
Documentary, Action, History, War
Runtime:
88 min
Country:
USA, UK, Afghanistan
Release Date:
2011
What does it mean to lead men in war? What does it mean to come home? Hell and Back Again is a cinematically revolutionary film that asks and answers these questions with a power and intimacy no previous film about the conflict in Afghanistan has been able to achieve. It is a masterpiece in the cinema of war...